letter from the president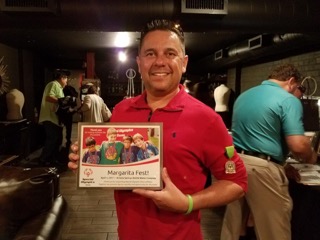 Dear MABWA Association Members,
I would like to thank you all for your vote of confidence in me.  I have been a member of the association for 25 years and I have found it very beneficial to my career and life. 

I want to single out John Cooke and Melvin Dickens, both men even though they never knew it, were big contributors to any success I have been blessed to experience.   These men were and are vital to the existence of our organization once TBWA, now MABWA.

The Industry has gone through many changes, some negative and some positive.  I believe that the industry is on an upswing as evidenced by bottle water sales surpassing all other drinks in 2017, as most consumed.  With this being said, then why do we find ourselves at a record low in participation in our Association?  The fact that many business's have consumed others in buyouts is true but it's also safe to say that businesses do not see the value in our organization.  The first step is to entice more vendors to participate.  This will bring more bottlers.  We need these vendors not just as participants but as promoters of our Association.   I promise to give the same efforts I give my own business and life to growing MABWA. 

The need for our organization has never been greater!  Changes in laws and regulations have far exceeded what we were once required to implement.  We need to reach out to other bottlers and stress the importance of the education, networking, and sales opportunities available through MABWA.   I will be vocal and promote the importance of MABWA but the responsibility is ALL of ours…
2018 will be a year of growth for our industry but more importantly growth in our Association; not because of me but because of US.
God bless your business and God Bless America.
Sincerely,
Rudy Ramon
---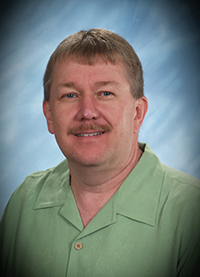 Allocating Time To Learn & Be Motivated!
Whether we are doing things for others or for ourselves we tend to allocate time to those things we believe are most vital to our lives and livelihoods.  This reminds me of the age-old adage, "The squeaky wheel gets the grease." However, this also means most of our time allocations are reactive in response to the inherent problems and issues that come up on a regular basis in the life of a business.

I would like to take this opportunity to encourage you to initiate allocating time for educating yourself and others within your organization on the many important facets of the bottled water business. There are great benefits to learning and keeping up with your industry's trends, technologies, new and innovative marketing strategies, and so much more. This is one of the most productive ways you can strengthen your ability to grow and develop yourself and your business. I also encourage you to give yourself the time and permission to become motivated and renewed in the midst of day-in and day-out routines. Reward!

There are many ways to build and develop a bottled water business and a career in the bottled water industry. One of those ways is to build a close relationship and network with industry colleagues. Some of the best resources I have in business today are a result of the network I've built over the years. Invaluable!

On behalf of the MABWA Board of Directors, we are excited to announce the 2017 MABWA Fall Education Seminar & Plant Tour will take place on November 9-10 in the Dallas area. Among the program highlights, we will feature the 4th installment on our current FSMA education series, which is designed to help you update your HACCP & GMP program to be FSMA compliant. Some of FSMA's requirements have already gone into effect. Be sure to check when your business must be FSMA compliant. We will hear from the Texas Department of State Health Services regarding final rules on Food Safety Standards that became effective August 2, 2017. We will hear a highly impactful presentation on threats to your company's Cyber Security.  We will tour a new bottle blowing operation to better understand the attributes and requirements of today's bottles. Join Us!
Welcome to some of our newest MABWA Supplier Members, Gotcha Covered HR! Be sure to read all about what this company offers as highlighted in this newsletter. Many of us cannot afford in-house HR services and Gotcha Covered may have the perfect solution you've been looking for. We are continually looking for new suppliers and professional services to join MABWA and provide great services to our members.

As we move into the final half of 2017, let us not forget the need to work together and the benefits that will result from doing so. Let's learn from one another and build our industry network. Vital!

I look forward to seeing you in November!
Brian Rose
President
Mid-America Bottled Water Association (MABWA)
---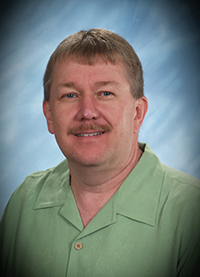 Dear MABWA Members,
As we approach 2017, I believe there are several things to know and consider about your Association.
MABWA has been in existence since 1954, when it was originally founded as the Texas Bottled Water Association (TBWA). It was founded by a small group of bottled water business owners whose initial goal was to ensure that a new burgeoning industry was grounded on solid manufacturing practices, safeguards and laws and regulations that would facilitate its development and growth into the future. Needless to say, those original founders had no idea of how far the bottled water industry would grow and how important it would become in the daily lives of consumers. Today, the once TBWA has grown through many stages and changes including changing its name to Mid-America Bottled Water (MABWA) to better represent and serve its membership from many surrounding states. Far from the cottage industry it was in the beginning, the bottled water industry today is the fastest growing segment of the beverage industry. However, with enormous growth comes bigger challenges. Consolidations have followed and our industry now has fewer companies than it once had. There is a much greater competition for market share.
I say all of this to remind us that although we face a very different bottled water industry today than we have in the past, we still face very real and demanding issues. We need to source products at the best prices to ensure our bottom line. We need to ensure that we are on top of technical advances and protecting our products' quality. We need to remain abreast and proactively involved regarding our state and federal laws and regulations. We need to work together to ensure that a few don't influence the market for the many.
To do this, we need to maintain a good network of colleagues who want to work together to ensure our future in the bottled water industry. We need to share experiences, trade knowledge and provide a solid network of professionals that guide our industry. We can do this by joining and participating in our association, MABWA. It is up to us to recognize our changing landscape and challenges. It is up to us to provide the latest information possible and educate our employees so they are equipped to do the best job possible.
Soon you will be receiving your 2017 MABWA dues invoice. When you decide to renew, or if you are deciding to join for the first time -- think about what it means to be part of an association that is there for you! Think about becoming more involved in 2017 and join a Committee.
We need you, and you need us – so let's make 2017 a great year in MABWA!
Sincerely,

Brian Rose
MABWA President
---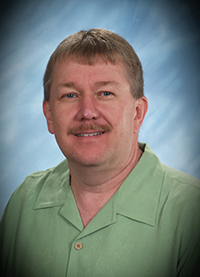 Dear MABWA Members,
We have planned a GREAT, EXCITING and EDUCATIONAL program planned for the 2016 Joint SEBWA & MABWA Convention and Trade Show. Our theme this year is "EMPOWER" and by attending this important bottled water industry conference, you'll come away empowered with the tools and knowledge to enhance your business and profits. This conference is designed to empower you all year long whether it is in sales, marketing, quality control or keeping on top of the industry we work in. Our 2016 Joint SEBWA & MABWA conference should be the best bottled water conference the industry has to offer for 2016, and one you will not want to miss! Join your bottled water industry colleagues from across the country on April 13-15, 2016 for the 2016 Joint SEBWA & MABWA Convention and Trade Show, which will take place at the Golden Nugget hotel and casino in Biloxi, MS. If you have not received program and registration details, you can access these on this website by clicking on the "Events" or "Calendar" options.
Take the time right now to get registered and forward this information to your colleagues.
We are excited that this year's event is being hosted jointly with the SEBWA (Southeastern Bottled Water Association) as it is sure to provide a great value-added opportunity to network with bottlers and distributors from the Southeastern region of the country. Come to earn Continuing Education Credits (CEUs) on a number of sessions offered. Come for the new education series on FSMA. Come and learn how to be prepared for your next audit from the auditor's perspective. Come to learn new and better best practices for your business. Come to support your Association and help push best practices forward in our industry.
There are a lot of new developments on the horizon for MABWA and our members. We are in the development stage on several new member benefit programs…so watch for coming announcements and details soon. We have updated our "New Member Welcome Packet" to include new and better details on the association and industry. We are working hard to make our website at www.mabwa.org a better working tool so please go there often and check it out.
Dues renewals are out so if you haven't yet taken the time to send in your renewal, please do so today. Remember, get involved in MABWA and you'll get more out of it than you ever realized you would!
See you in Biloxi!

Brian Rose
MABWA President
---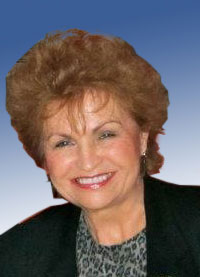 Dec 2014
Dear MABWA Members:
MABWA rolled on in September with strong attendance and a fun networking experience at our Fall Education Seminar in Katy, Texas. Everyone was in an optimistic and social mood, sharing experiences and solutions to common problems in our industry.
Our FSMA guru, Chris Dunn, continued Living with FSMA with a review of Parts I and II and a presentation of Part III. He will present the fourth and final part of the series at our March Annual Meeting (see below). FSMA can be complicated, but Chris has broken it down into readily comprehensible components. A host of other helpful presentations and a Sparkletts' plant tour rounded out the seminar.
Never a group to miss an opportunity to party, attendees helped me celebrate my annual 35th birthday with a birthday cake, a card signed by all and a harmoniously rendered version of "Happy Birthday to You". A good time was had by all.
SAVE THESE DATES - On March 5- 6, 2015, MABWA's 2015 Annual Trade Show and Convention will be held at the Wyndham Garden Hotel in San Antonio. MABWA will again offer the Bottled and Vended Operators Certificate of Competence Exam given by the Texas Department of State Health Services. If you want to take the exam, note that you must sign up and pay for this exam ahead of schedule. Your application must be approved and the study guide mailed before you can take the test in March so allow at least 60 days. Apply at www.dshs.state.tx.us get application EF 23-12982.
The 2015 Convention will be your last chance to participate in Part IV of Living with FSMA. MABWA will keep you informed when the final law goes into effect. Check the MABWA website often for news on March's scheduled programs and presenters.
The Board of Directors is committed to offering its members ongoing education and support for success in our industry. The value of MABWA's programs far exceeds the cost of annual dues, and the networking opportunities are limitless. So, please remember to PAY YOUR DUES!
It is my pleasure to serve as your President and to work with the Board of Directors to keep you up to date and informed about our industry.
On behalf of MABWA's Officers, Board of Directors and Committee Chairs -
HAPPY HOLIDAYS!
Velma Roppolo
---
February 2014
Dear MABWA Members:
Are you sick of winter, freezing rain and shoveling snow? Then make your plans to join us March 5 - 7 at the 2014 MABWA Convention in SUNNY historic San Antonio, Texas. All events will be held at the brand new Wyndham Garden hotel on the famous Riverwalk.
Part II of MABWA's multipart FSMA Program will keep you in compliance with all the new government regulations. Did you miss Part I? Not to worry, there will be a Part I review to get you up to speed for Part II.
Technical Workshops:

Environmental Monitoring
IBWA current issues update

NOTE: All Technical Workshops and FSMA offer CEU's.
Sales: As the old adage goes "nothing happens until someone sells something". Representatives from DS Waters will share their marketing experience in the sales seminar. Bottlers of all sizes will benefit from the expertise they have honed in their worldwide bottling operations.
The Texas State Operators License Overview and Exam, open to everyone. You do not have to be a Texas bottler. Bring your plant people who need to take this exam.
How Bottled Water Professionals Can Save Thousands and Become Invincible to Lawsuits! Presented by G Kent Mangelson, author and senior advisor for ASAP American Society for Asset Protection. This presentation can save thousands of dollars in fees for attorney and financial consultants.
Choosing the Proper Equipment and Ink for Sharp Removable Codes, presented by the experts from Videojet. Ink Jet Coders can be a frustrating part of your business, as evidenced by the many questions I receive regarding ink. Don't miss this opportunity to learn directly from the professionals.
MIX, MINGLE AND HAVE FUN: Education can be hard work and should always be leavened with some fun!

Our plant tours are always informative and fun. This year, Culligan of San Antonio will graciously host a tour of their local plant.
The Grand Tour of the Best San Antonio will feature a guided tour of the city.
As always, the Supplier hosted Table Tops and Buffet will allow you to see the latest in equipment and supplies. Mingle and network while enjoying the food and drinks.
We will wrap up with the 2013 Beverage Marketing Bottled Water Industry Review. Jim Lewandowski with DS Water will share the latest information on where the industry has been and where it is heading.
This year's 2014 Convention is the most valuable tool for the bottling business and the best deal for your time and money. You will go away with the knowledge of how to increase sales, stay on top of government regulations and protect your assets for the future. And you will leave with a smile knowing that your money was well spent.
Best regards,
Velma Roppolo
MABWA President
---
November 2013
Dear MABWA Members:
MABWA'S Fall Seminar in Dallas on October 24-26 was incredibly informative, probably our best ever. It all started with fun, as Brian and Sharon Rose graciously hosted the Welcome Party in their beautiful home, with Mexican food and great margaritas. Their only problem was getting folks to leave. I realized later they could have used my grandfather's saying, "Momma, let's me and you go to bed now so these nice folks can go home".
But we had come to learn, as well as party, and early Thursday we got down to business. Chris Dunn of NSF International presented the first of MABWA's four part series on the Food Safety Modernization Act (FSMA). Chris made it easy on the rest of us, with his clear explanations of the first chapters of the FSMA Manual. His SAMPLE DOCUMENTS can be adapted for each bottler's plant, and were provided on a flash drive to attendees. This was very popular with participants. Chris and MABWA will follow up by offering a Webinar November 22 to answer ongoing questions. Any member may call in. Contact MABWA for information on how to get started.
Another new education program provided this year by MABWA is the "Bottled & Vended Operators Certificate of Competency" overview and exam. The exam, required for all Texas bottlers, is open to bottlers across the nation who would like to enhance their credentials in our highly competitive industry. Candidates for the certificate benefitted from the complete review offered by Robert Cloud of that group, just prior to the administration of the exam. An overview and testing will made available to MABWA members on a regular basis. Stay tuned to MABWA for future dates.
Advanced Refreshment robotically blends and packages for many of the brands you see on shelves, and our tour of their plant allowed us to see the high tech nature of their operation, their immaculate facilities, and to observe their quality employees. A great big thank you is due to Advanced Refreshment for inviting MABWA attendees in to view and learn about their operation.
On our final day, Sherry Yeary, the Generational Guru, got our attention regarding gaps in how each generation dresses and communicates. Sherry describes it as Ties to Tattoos, which is also the name of her new book. She pointed out that each of us often form negative impressions of people who do not look or dress like we do. Those impressions can then create a boundary that prevents different generations from working effectively together. She showed us how to put those preconceptions aside and communicate in new ways, which will benefit our bottom line.
Then, Mark Clayton, National Safety Manager for DS Waters of America, was so engaging speaking about safety that most of us did not realize we were being given a lesson. Perhaps Sherry's communication skills were taking over. Mark gave everyone cause to look at their plants with new eyes.
Rick Padgett, Central Area Manager for DS Waters, shared the highlights of the 2013 Beverage Marketing Report, including trends, growth, and per capita consumption. I was pleased to know the report is positive. Attendees are now out in front of the competition in their understanding of FSMA and their perception of the market. Rick concluded our seminar of value added education
Your Directors and I are committed to providing you with the education, services, and benefits you need to conquer the challenges and capitalize on the opportunities in our industry. Please join me along with many of your industry colleagues for MABWA's 2014 Convention, March 5-7, 2014 at Wyndham Garden on the San Antonio Riverwalk, including PART 2 of Understanding FSMA.
---
Dear MABWA Members:
As I begin my tenure as President, I am enthusiastic about the possibilities for our organization and look forward to a productive and rewarding term.
Our convention in Biloxi May 8th - 10th was a wonderful opportunity for meeting, greeting, learning and having fun. Susan Gibson and her group provided an excellent educational and networking program at a beautiful venue. New members, old members and prospective members joined vendors in taking full advantage of the venue and the sessions.
On a personal note, the drive over gave me an opportunity to see the sights along old highway 90. Along that route, the results from Hurricane Katrina are an ongoing reminder that Mother Nature always has the power to change people's lives. And speaking of change…
The principle topic at the convention was CHANGE. CHANGE is here and more is on the way. As professionals and as business owners, our readiness and capability to adapt to its challenges will determine our success or failure. Tools to deal with CHANGE introduced in our sessions included:
How to protect your brand's safety and quality
New ways to minimize variability in micro testing
Environmental monitoring as a form of verification
ABC's of HACCP
Introduction to FSMA (Food Safety Modernization Act)
Social marketing, political marketing and current customer marketing
Adding additional revenue to your stops
How to sell coffee with your water
My head is buzzing with all the ideas presented. While MABWA's emphasis is always on our bottler members, as a vendor, I learned so much that applies to my business. Social marketing is a perfect example. It is an immediately available and powerful tool that we are just beginning to explore, and offers benefits to bottlers and vendors alike.
We are taking the dynamics of this convention and carrying them forward to inform and assist our members in every way. I encourage our members to take every opportunity to attend the upcoming seminars and conventions. Each one will offer inspiration and ideas for practical application to increase your business and improve your bottom line. We won't forget the fun part either. If you are considering becoming a member, now is the time to do it. I can assure you that the next two years will be progressive and enlightening, with lots of camaraderie along the way. You don't want to miss out.
I offer my sincere thanks to all our exceptional presenters and to all the vendors who supported the welcome reception and the cocktail reception. And a hearty thanks to Susan Gibson and her staff for truly excellent work on a big task.
MABWA is the oldest and most dynamic bottled water association in the United States. I am honored to serve as your president and promise you my best efforts toward furthering our goals and increasing our successes.
Very truly yours,
Velma Roppolo
MABWA President